If you're in the middle of launching or redesigning a company website, you're probably feeling a little overwhelmed by the number of tasks involved. From configuring plugins to choosing a color scheme, crafting a site that resonates with your audiences is never easy. While you can outsource esthetic considerations and issues surrounding functionality to professional developers, there's one important task you cannot overlook: website content writing.
No successful website is complete without informative content that drives organic traffic and engages audiences. According to recent stats, high-quality content marketing attracts over three times as many leads as outbound marketing strategies and costs 62% less. To secure healthy business growth, you must fill your site with relevant content optimized for search engines.
If all of this sounds a little daunting, don't fret. We've put together a failsafe website content checklist detailing all of the articles and landing pages you must write up before the big launch. Whether you own a small non-profit or an up-and-coming e-commerce enterprise, we've got you covered.
The Non-negotiable Website Content Checklist
First things first, you need to write up your non-negotiable pages. These are pages that every site should contain regardless of sector or organization type, and include:
1. Homepage
It shouldn't come as a surprise to learn that your website requires a homepage. As the nerve center of your site, the homepage must contain compelling content that keeps visitors engaged and generates leads. It also needs to be highly informative, quickly converting visitors ready to purchase your goods and services and pointing casual visitors towards other pages that may interest them.
Achieving these goals is easier than it sounds if you follow a few rules. Here are four key components to include in your homepage:
Your value proposition: This is a statement detailing precisely what your goods and services are and how they benefit users. Try to keep it short and sweet to avoid boring visitors, and don't be afraid of including a few technical words if you operate within a niche market.
Your unique selling points (USPs): Potential clients will want to know why they should select your organization over competitors. Perhaps you offer excellent value for money, impeccable customer service, or cutting-edge technologies unavailable anywhere else? Whatever your USPs, highlight them with eye-catching and concise content designed to catch the attention of visitors.
Proof of business excellence: Adding evidence of your legitimacy and past business successes could push prospects into purchasing your goods and services. Evidence could include anything from the logos of corporate partners to brief testimonials. Just try not to overload your homepage with too much content – you can upload extensive case studies and information about corporate deals elsewhere.
Calls to action (CTAs): CTAs are the short messages and links that guide users through the conversion process. Examples may include 'Buy Now' buttons, email newsletter sign-up forms, or information about signing up for a free trial. Try to incorporate multiple CTAs on your homepage and ensure they are visually bold and appealing.
2. About Page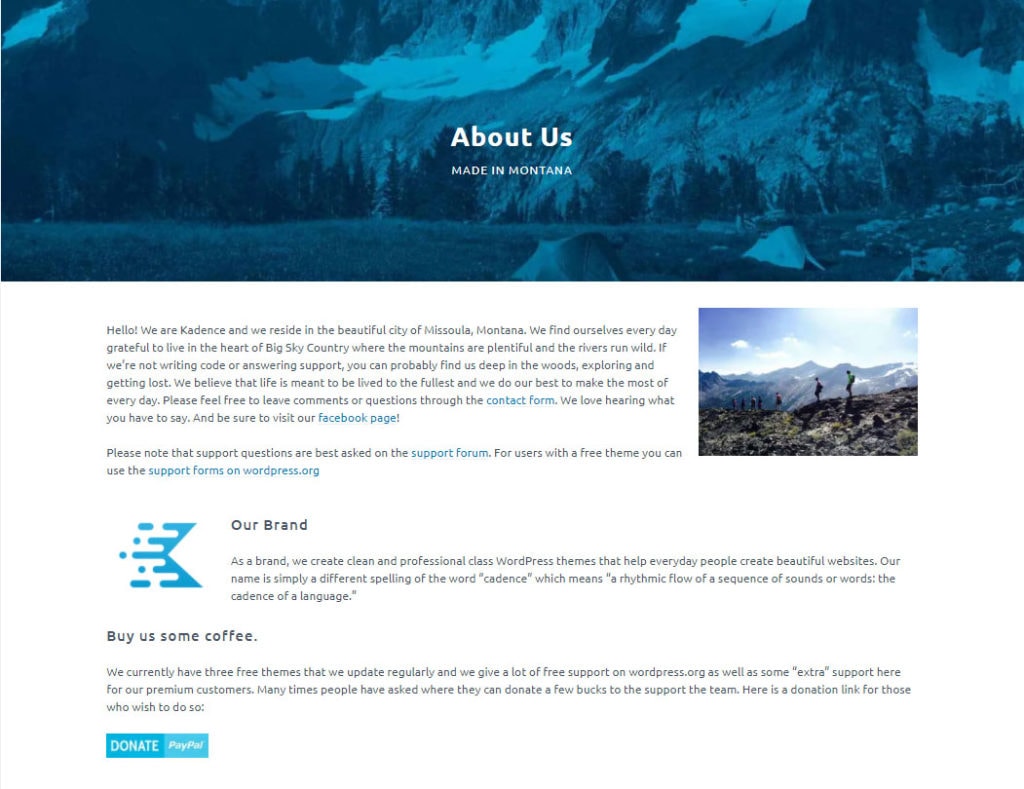 About pages tell visitors everything they need to know about your brand. They represent an excellent opportunity to tell your story, build customer trust, and highlight your key selling points. You may also wish to elaborate on your unique business model or add explanatory content that you cannot squeeze into your homepage.
So, what's the secret to writing a killer About page? Here are a few tips for selling your brand:
Add a backstory: Everyone loves a unique origin story. Including information such as how you came up with the company name or any chance encounters that facilitated its launch will endear your audience to your brand.
Describe the problem you're solving: Consumers love to invest in brands with a positive purpose. Perhaps you're keen to make a particular sector more eco-friendly or change certain aspects of people's lives.
Look toward the future: Include a mission statement, including information about how you intend to achieve your goals. Prospects are more likely to trust a company with a clear growth strategy.
3. Team Page
Behind every thriving company is a team of creative and personable individuals. If you want to boost faith in your brand and encourage talented people to apply for your vacancies, a compelling team page is fundamental.
As well as adding smiley headshots of your staff members, you should include brief employee profiles that contain details such as their name, job title, number of years spent with the company, key accomplishments, and awards, and a few fun facts.
4. Contact Page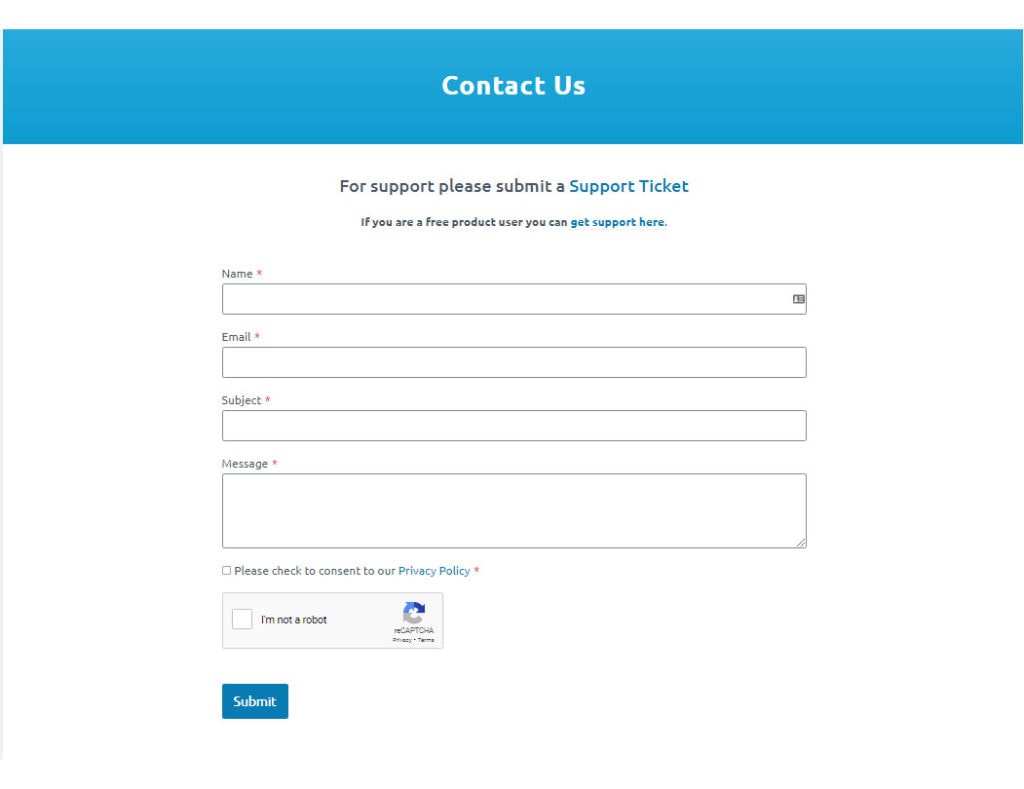 Your contact page is incredibly valuable, helping to convert leads to sales and ensuring that communication channels with stakeholders remain open. Try to incorporate only necessary information such as:
A short contact form for sending quick enquiries.
Your email address(es), phone number(s), and office address(es).
Links to your social media accounts.
A brief paragraph explaining how visitors should contact you and how you will help.
While the page should be highly informative, feel free to inject it with a playful tone if appropriate for your brand, as this could drive engagement.
5. FAQs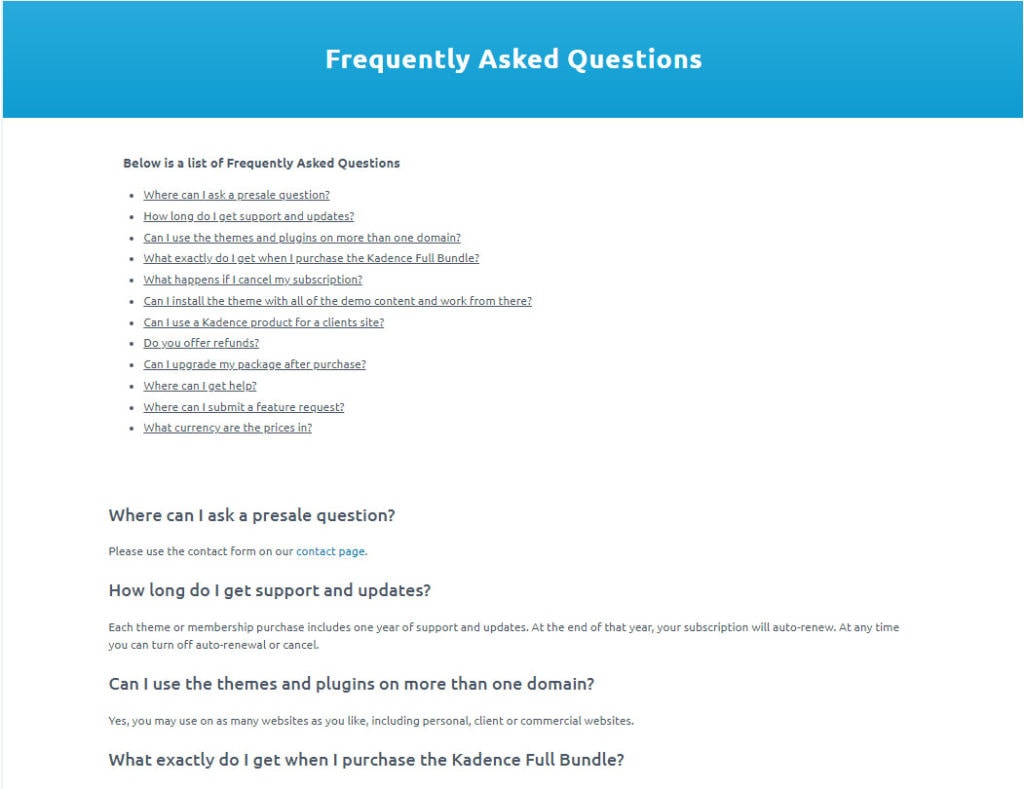 Including an FAQs page could significantly reduce the number of customer inquiries you have to deal with while saving your visitors time and effort. A comprehensive FAQs page enriched with keywords will also work wonders for your search engine optimization (SEO) strategy. Here are a few best practices to coming up with helpful FAQs:
Look at competitors' websites: What kind of questions do they include in their FAQs pages? Can you build on their answers or make the questions more relevant?
Make the most of Google's Autosuggest function: Find out what questions people frequently seek answers to.
Use your sector-specific experiences to come up with useful FAQs:What doubts may customers have? What are the most common barriers to purchasing? Are there any locations you cannot ship to?
Once you've come up with a comprehensive list of key questions, write some short, jargon-free answers that provide genuine value to readers.
6. Privacy Policy
Most organizations are legally required to include a Privacy Policy page on their website. The purpose of such a policy is to inform site visitors about what kind of personal information you handle, how you collect it, and how you use it.
When writing the policy, you will need to account for all of the laws applicable to the locations where your site will be available. The most important rules to consider are those set out in the EU's GDPR, CalOPPA in the US, and PIPEDA in Canada.
While this may sound complex, it doesn't have to be. As long as you only collect data you genuinely need, protect user data with adequate cybersecurity measures, and offer transparent information about how you utilize information, you shouldn't have any issues. One of the quickest and easiest ways to draft up a Privacy Policy is to check out competitor websites and emulate their privacy principles.
7. Terms and Conditions
Your terms and conditions page represents an important contractual document that establishes the relationship between your business and the parties who engage with your offerings. The length and nature of your terms and conditions will very much depend on the sector in which you operate. A few general points to include are:
A statement clarifying that readers must accept your terms and conditions if they wish to engage with your site.
Definitions of key terms.
Payments terms, including what happens in the event of late payments.
The responsibilities of all parties in respect to sales processes.
Complaint procedure details.
Any relevant guarantees or warranties.
Which laws govern your contracts.
How you intend to settle potential disputes.
Delivery terms, including shipping costs.
8. 404-Error Message
Even the most user-friendly websites experience server errors. If someone makes a typo in your URL or attempts to access a page that no longer exists, you need to let them know something's gone wrong. This is where the classic 404-error message comes in. A helpful 404 page should include the following elements:
A clear statement that lets users know the requested page is unavailable.
Advice to help users correct possible URL problems.
Links to key website pages that will always be available.
Information about what to do if they would like more information.
Looking for a simple but powerful way to create your website? Kadence Theme is the perfect solution for website owners. And if you want to power up your Kadence Theme be sure to download the Kadence Blocks as well!
Download Kadence Theme and Kadence Blocks
The Optional (but still very important) Website Content Checklist
So, now your foundational elements are in place, it's time to consider what else your website needs. This checklist includes a list of site sections that may be non-negotiable for certain organizations and not so relevant to others (a clothes retailer may not have much use for an events calendar, for example). Whether you include the following sections will depend, therefore, on your audience and key offerings.
9. A blog section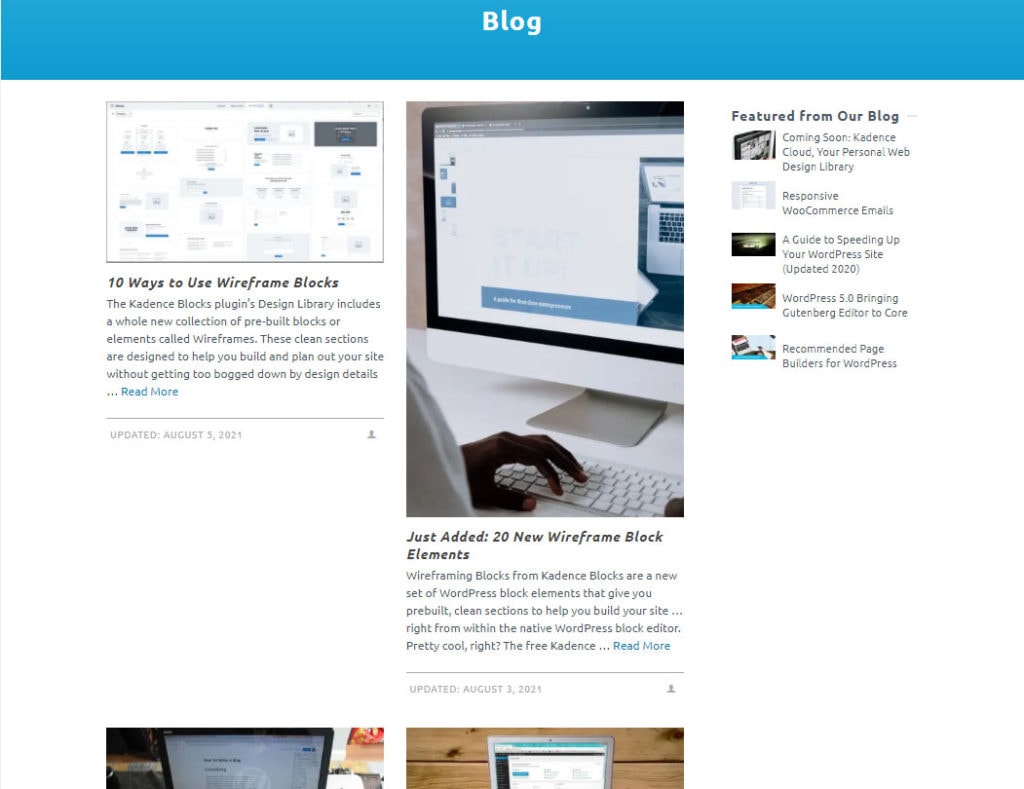 Okay, so this sits somewhere in between the non-negotiable and optional checklist. Once your site is up and running and you're starting to develop a digital marketing strategy, you must start blogging to strengthen your SEO credentials, increase site visibility, and improve trust in your brand. A decent blog section should include an anchor page that links to your most recent posts, as well as a search tool to help users find older content.
To ensure your blog gains the traction it deserves, we recommend the following:
Posting at least once every week: This will ensure that existing customers remain engaged and provide you with material to post across social media.
Conduct keyword research before writing a blog: SEO posts must contain at least three or four relevant keywords. Use a keyword tool such as WordStream or SEMRush to find phrases that will satisfy Google's algorithms.
Ensure articles are easy to read: Search engines tend to favor sites with digestible paragraphs and simple language.
Write content relevant to your audience: You won't gain any new fans if you write dry content that visitors don't feel passionate about. Try to keep up with trends in your sector and write articles with the potential to genuinely improve people's lives.
Include internal and external links: Search engines favor posts with a few valuable internal and external links, so try linking every article to compelling facts and figures or sites that may pique the interest of your audience. Just try to avoid linking to too many competitors.
Add a CTA to the end of every post: A CTA doesn't have to be overly salesy. Simply remind readers how your business can positively improve their lives and include a relevant link or contact details.
10. Author bios
If your blog is extensive and contains work by a wide array of people, it may be worth including page author bios. This is particularly important if you have partnered up with influential names in your field. The bios may also cross over with your team page.
11. Testimonials
If your company has been operating for several months or years, it is a great idea to add a testimonials page. Real-life positive reviews will help to garner trust in your brand and could represent the difference between a purchase and an abandoned cart.
You can draw testimonials from a range of sources, including Google reviews, social media posts, TripAdvisor reviews, customer surveys, emails, and more. Here are a few tips for curating excellent testimonial content:
Get permission from customers before you use their testimonials: This is common courtesy and could save you from a PR disaster further down the line.
Clear up grammatical errors and spelling mistakes: Typos and errors are very common in customer testimonials. As long as you don't change the core message of a customer post, feel free to clean up any issues. It will make your site look much neater and more professional!
Never write a fake review: We shouldn't have to mention this, but you'd be surprised at the number of exaggerated or untrue testimonials floating around the web!
Use testimonials with stats and evidence: Facts, figures, or photographic evidence will prove how effective your goods and services are!
12. Lead generation landing pages
Lead generation pages can take all sorts of different forms depending on the sector and motivation behind the page. They all have one thing in common, however: to collect valuable user information that can be harnessed for marketing purposes.
Some B2B companies publish white papers every few months, for example, allowing clients to view content in exchange for contact details. Other decent lead generators could include special promotional offers or product demos for new customers.
The secret to securing a high number of leads is to keep the pages very short. The aim of the page is to tease users by offering a small taste of the benefits they could enjoy by signing up for your brand. Just remember to make the CTA as compelling and visible as possible.
13. Service pages
Service pages are vitally important for organizations that offer a range of different services. To ensure the pages drive as much engagement as possible, you should include the following elements:
Descriptions of key service features: What can customers expect from individual services? Do you offer a range of different packages? Say, for example, you offer B2B SEO services. Do your offerings include keyword research, web design, image sourcing, or other relevant tasks?
The benefits of your services: What do customers stand to gain from your company? Perhaps you offer unusually attentive customer services, highly competitive prices, or use cutting-edge technologies. Be explicit about what makes your organization's services special.
Jargon-free information: Customers want jargon-free information that is appropriate to their demographic. Only use technical language where necessary.
Pricing (or information about obtaining a quote): Be transparent about your pricing and include a price list if possible. If prices vary between jobs, add a CTA offering potential clients the opportunity to obtain a free, no-obligation quote.
14. Portfolio page
Portfolio pages represent an opportunity to show off your company's best work. Say, for example, you own a construction company. Your portfolio page should include beautiful photos of your past projects, including brief contextual descriptions.
15. E-commerce store page
If your site includes an e-commerce section, you need a central navigation page that features similar elements to a homepage. These could involve:
A statement regarding your value proposition
A section detailing your best products
A sales section
A simple navigation pane
Unlike traditional homepages, e-commerce store pages tend to change very frequently. In this way, you can afford to make content short, sweet, and time-sensitive.
16. Product pages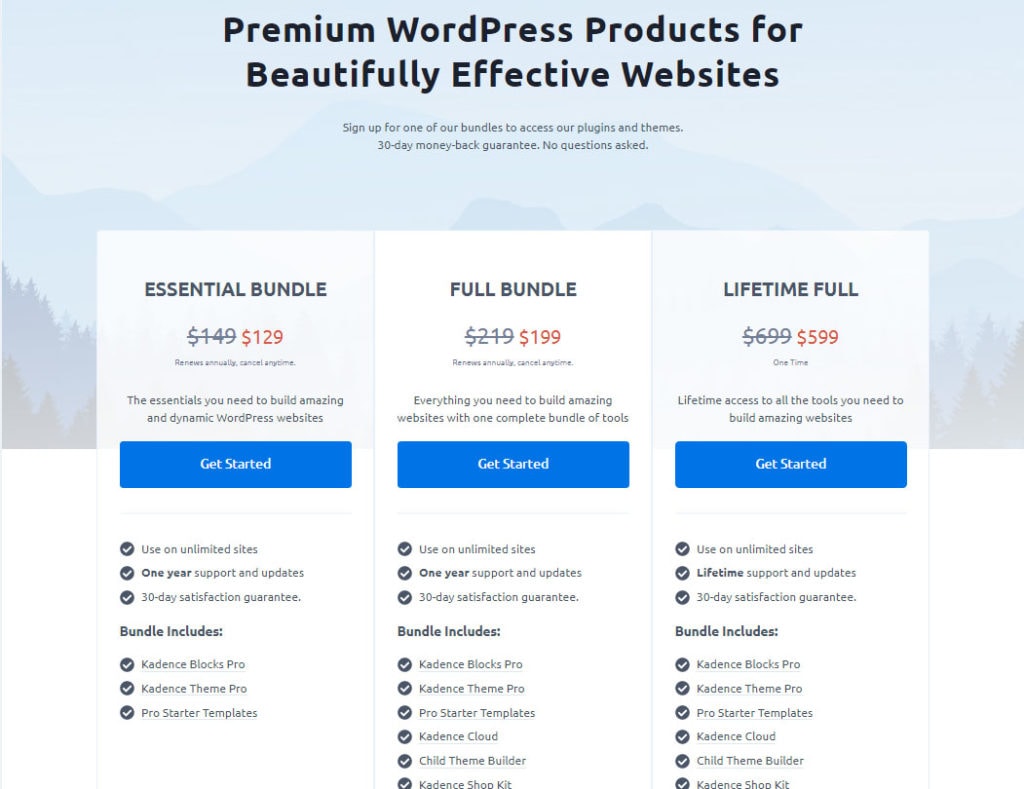 Product pages are similar to service pages, informing site users of the key features and benefits of your products. Unlike service pages, however, product pages are often very short and, if your offerings change on a seasonal basis, may have an expiry date. Here are a few elements to include to boost the efficacy of your product pages:
Long-tail keywords and meta descriptions to enhance your SEO strategy.
Bullet points to make the content quick and easy to read.
Key design features and USPs.
Links to other products customers may enjoy.
It is also important to avoid duplicating content across different products, as this could harm your search engine ranking.
17. Events calendar
Do you plan on holding online and in-person events throughout the year? If so, it's well worth setting up an events page so that customers never miss out on exciting opportunities. Your events content should, of course, be formatted chronologically and include all relevant information such as:
Date and time of the event
Any attendee restrictions
How to sign up for the event
Location
Cost
18. Video section
Video content is great for drawing in new customers, particularly if your key audiences are younger and more internet-savvy. A video section should feature minimal text, with a short paragraph explaining how to navigate your embedded video content.
19. Shipping policies
It is vital that you set realistic customer expectations surrounding your shipping capabilities. Failure to do so could result in unmanageable levels of customer complaints and inquiries – not particularly helpful when you've got a growing business to run! As a general rule, your shipping policy should include information about:
Order processing times: How long do orders take to ship? Do wait times include weekends/holidays? Are you particularly busy at certain times of the year?
Shipping costs: Note details such as the free shipping threshold, if applicable, and the cost of next day/expedited deliveries.
In-store pickup information: If you offer in-store options, include information such as pickup times and available locations.
International shipping: Sending goods overseas takes longer than domestic delivery and tends to be more expensive.
How to Ensure Your Content Rocks Across Every Page
By now, you should have a strong idea of the kinds of pages you will need to include on your website. Before you dive in, however, it is worth reminding yourself of a few golden content rules to follow across every page:
Include a catchy headline: A headline can make or break the success of a webpage. Try to keep it short and tease your audience into clicking!
Add meta information: Meta titles and meta descriptions are vital if you want your site to satisfy search engine algorithms. Just remember to keep them short and enrich them with keywords.
Break up your text: Lengthy sentences and paragraphs are difficult to read and turn off time-poor readers. Try to break up your text into easily digestible chunks and avoid fluff at all costs!
Add a featured image: Try to assign at least one feature image per page to ensure your site looks attractive and professional. You should also add meta tags to the picture for SEO purposes.
Include CTAs: Your web pages are all potential lead generators, so you must include at least one clear CTA on each.
Get Creative!
Great content doesn't write itself. Now you know the vital ingredients of an effective website, it's time to start creating!
Kadence WP offers an amazing theme and blocks to help you take your creativity to the next level. Download and install Kadence Blocks today for free, then start creating your site in exactly the way you envision.